Welcome to the SkillsUSA Resource Store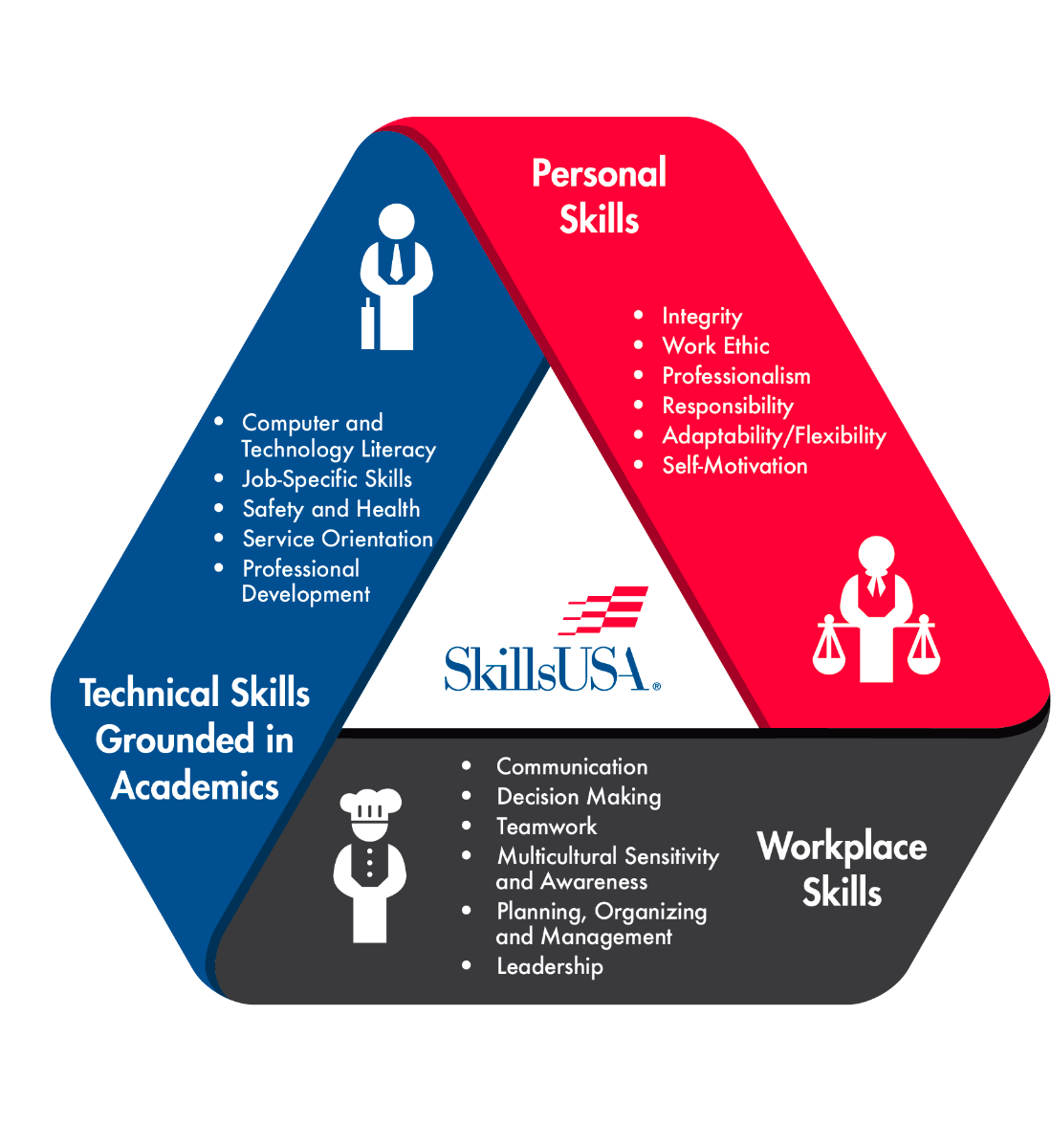 The SkillsUSA Resource Store offers everything a SkillsUSA instructor needs for chapter management, member development and career and technical education (CTE) classroom engagement. Resources include a variety of student engagement books, competition coaching guides, the SkillsUSA Career Essentials suite, SkillsUSA Framework tools, posters and so much more. We also have spirit wear to help you promote SkillsUSA and let your organizational pride shine through.
Our SkillsUSA materials are written to the highest educational standards by a talented team of educational experts, student leadership specialists and industry professionals. All resources are designed for busy educators and are user-friendly, dynamic and student-centered. Whatever your goals, you'll find what you need to promote excellence inside and outside the classroom, encourage student involvement and support all aspects of your CTE program and SkillsUSA chapter.
Orders for in-stock merchandise are generally shipped within 48 hours, but please order early to allow time for shipping, especially near the busy competition season. Our resource team looks forward to helping you take your SkillsUSA chapter to the next level and we are always adding new products to address relevant topics. If you have ideas for new resources or suggestions for existing ones, write to: customercare@skillsusa.org.
April 2021 Bundle
Special Price $25. Save over 15%!
Includes:
Critical Thinking at Work (BK129) and Conflict Management at Work (BK128).